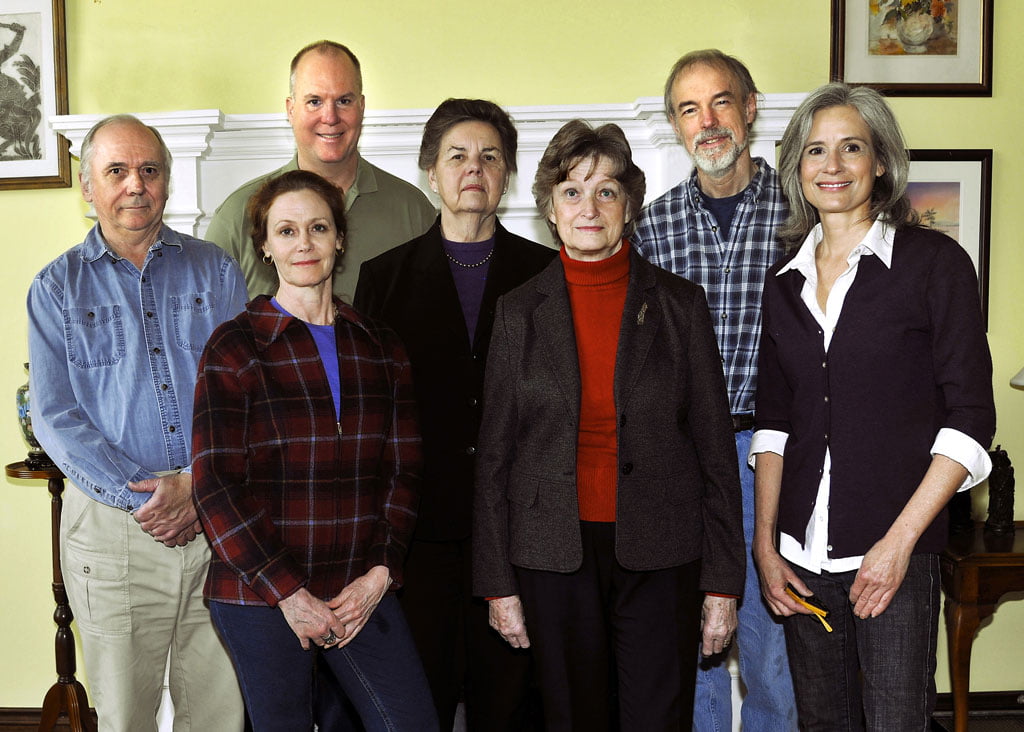 For over 40 years, the Concerned Citizens of King Township has responded to citizens' inquiries and taken action. We inform and build public awareness about issues specific to King to foster and support actions that maintain the rural character of the Township and protect its environment. CCKT is the community's voice for responsible planning that protects and values our natural heritage through: education, advocacy, partnerships, and community involvement.
Education
We build public awareness about issues relevant to the health of our communities and the environment by hosting expert speakers to inform us. To name a few:
Mary Muter, VP and Chair Georgian Bay Water Foundation
Spoke about water diversion in the Great Lakes and why it must be stopped.
Braden Kurczak, Enermodal Engineering Ltd
Described "Green Building" and LEED (Leadership in Energy and Environmental Design) relating to new and existing buildings.
Michael Seaman, Heritage and Urban Design Planner, Town of Aurora
Discussed conserving heritage building in growing communities.
David Suzuki, David Suzuki Foundation
Spoke on the need to incorporate sustainability practices into our daily lives.
Duff Conacher, Democracy Watch
Addressed both the opportunities and responsibilities we have living in a democracy.
Advocacy
In the 90's CCKT influenced subdivision plans (Club Link on Dufferin and Ascot on Jane) to lessen their impact on the moraine. We also participated in the community plan process for the Township communities supporting residents' concerns for development inconsistent with our rural municipality.
In 1992, CCKT recognized the need to protect the Oak Ridges Moraine. Allies were identified in other municipalities; together we worked and advocated for the Oak Ridges Moraine Conservation Plan. In 2001, we recommended that York Region install signs across the moraine to identify the boundaries. Finally, in 2003 after persistent pressure from one of our Board members and with funding for the signs provided by the Oak Ridges Moraine Foundation signs were installed.
In 2007, we have dared to challenge the wisdom of building more golf courses, particularly on the Oak Ridges Moraine. For the past several years, we have informed residents about the potential 427 extension and actively participated in the Environmental Assessment process.
Community Involvement
We enable citizens to participate more effectively in the democratic process of elections. We have hosted most All Candidates meetings for municipal elections during the last 35 years; we participate in All Candidate meetings at the provincial level.
Partnerships
Annually we sponsor the Ashe Davis Award at King City Secondary School (KCSS) to encourage the next generation to proactively protect the environment by pursuing environmental studies. In 2008, we worked with KCSS on their environmental program for Green & Gold week.
Concerned Citizens of King Township is a member driven organization responding to concerns in areas such as community planning, transportation, infrastructure, and issues impacting the health and well being of our communities in King. We currently have a seven member Board of Directors which meets monthly. An annual General Meeting is open to members and guests.
As a non-profit organization, we are supported solely by donations from our members. If you would like to support CCKT, visit our Join/Donate/Contact page.